TV Broadcast : WIZZCAD on BFM Business in "La France qui résiste"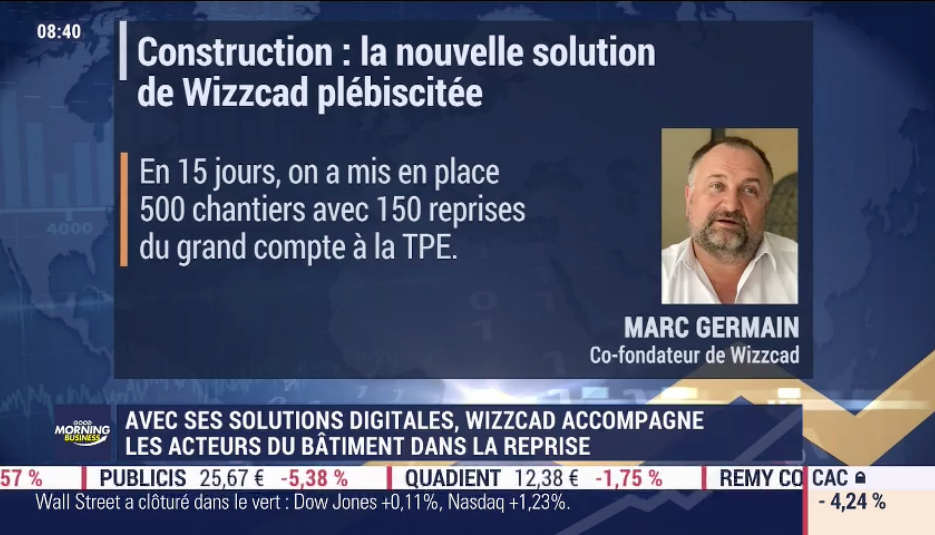 TV Broadcast : WIZZCAD on BFM Business in "La France qui résiste"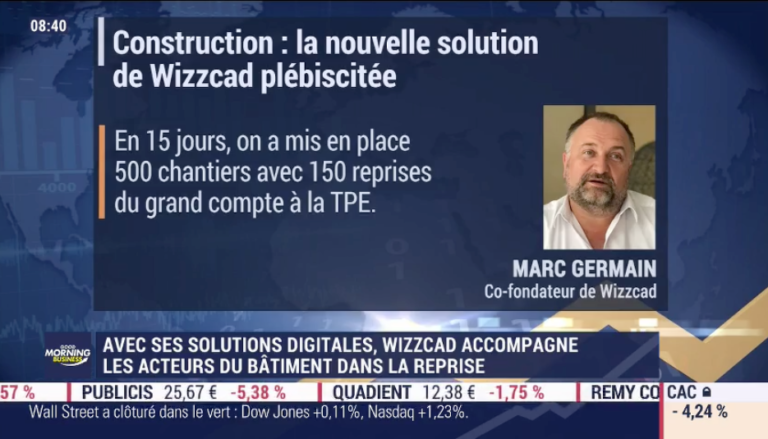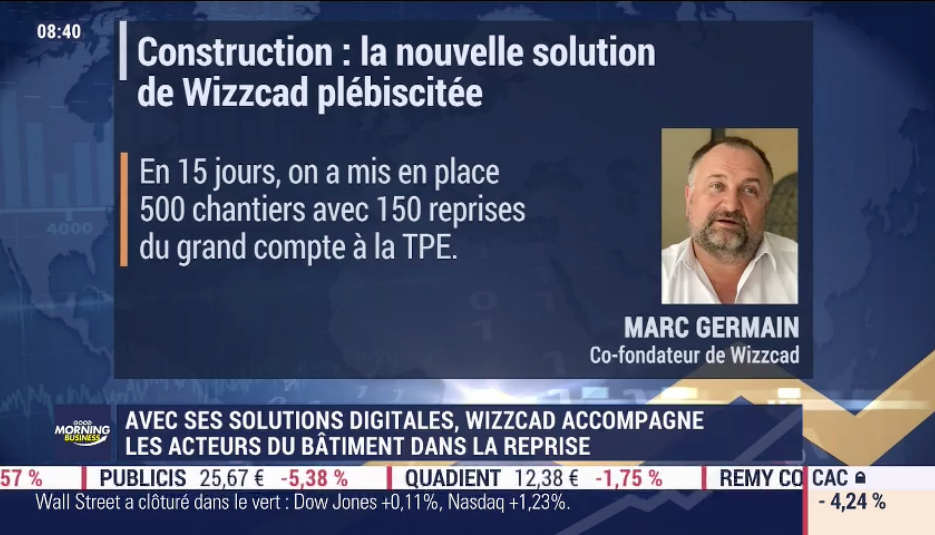 Find the interview of Marc Germain about the reopening of sites on BFM Business
On BFM Business, WIZZCAD co-founder, Marc Germain, talks about the new application WIZZCAD - Site Reopening specially designed in solidarity with the actors of the building and public works sector, within the framework provided by the OPPBTP.
The purpose is to provide all the players in the building and public works sector with a fully free application that will help them to better negotiate their resumption of work and to reassure their staff with the appropriate prevention measures.
Within 15 days, 500 sites have already been added to the application with 150 resumptions, going from Tier-1 contractors to very small businesses.
If you missed the live broadcast, you can find the podcast version and the video here [French version only]: