THE MOST POWERFUL BIM SOLUTION ON THE MARKET
Enter the world of WIZZCAD BIM, track and modify on-the-go your projects in 2D or 3D.
Around the world, BIM is now seen as the key tool for facilitating inter-trade collaboration and significantly improving the productivity, quality and security of construction projects.
WIZZCAD allows stakeholders in the sector to anticipate changes in the market by offering them the most comprehensive BIM solution, combining all the features of 3D model (snagging, progress management, BIM 5D, property set management....) with the power of the Cloud.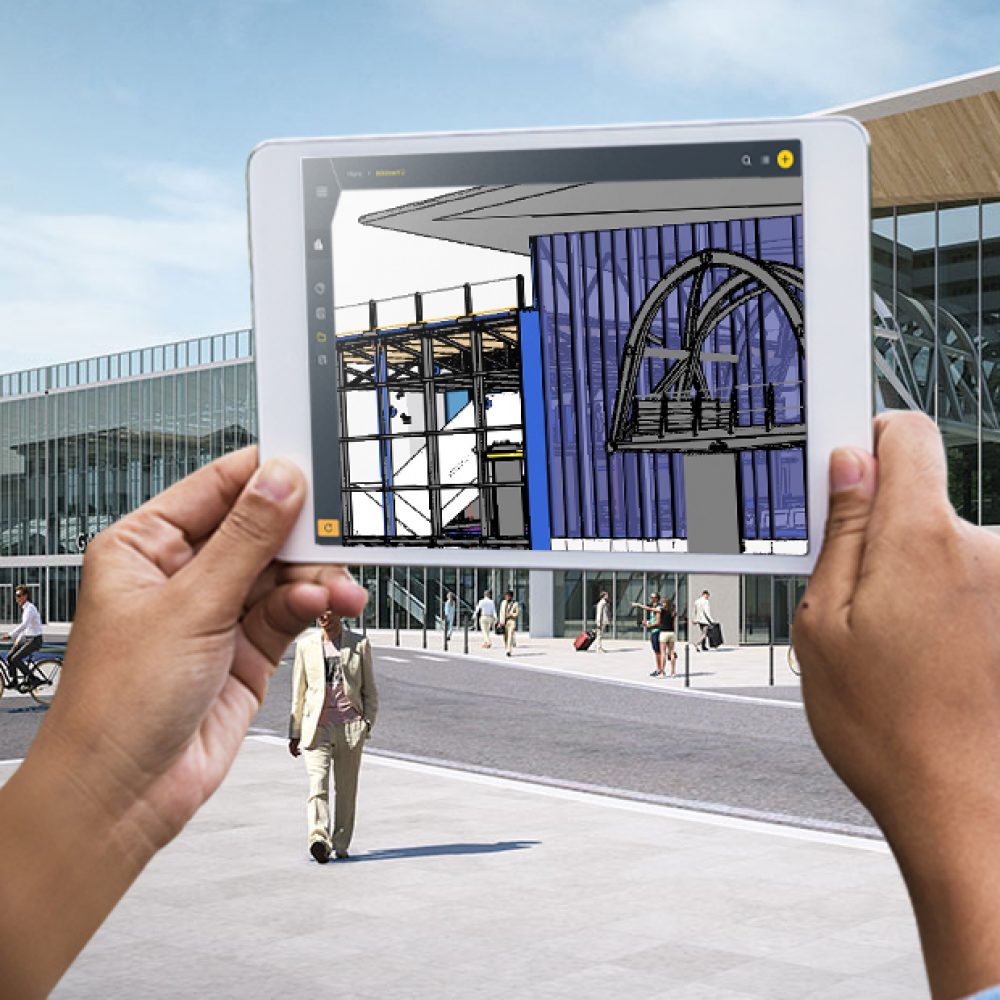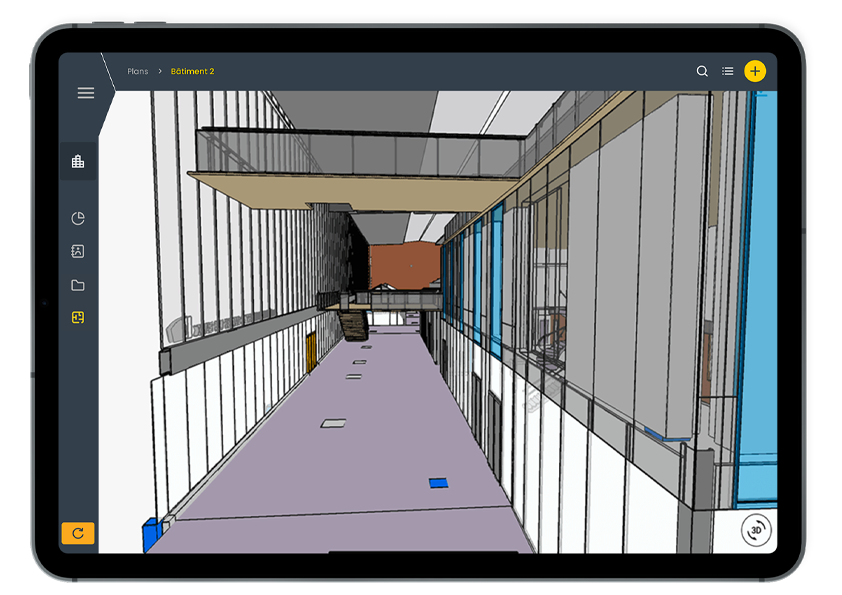 An optimized customer experience
Accurate and up-to-date information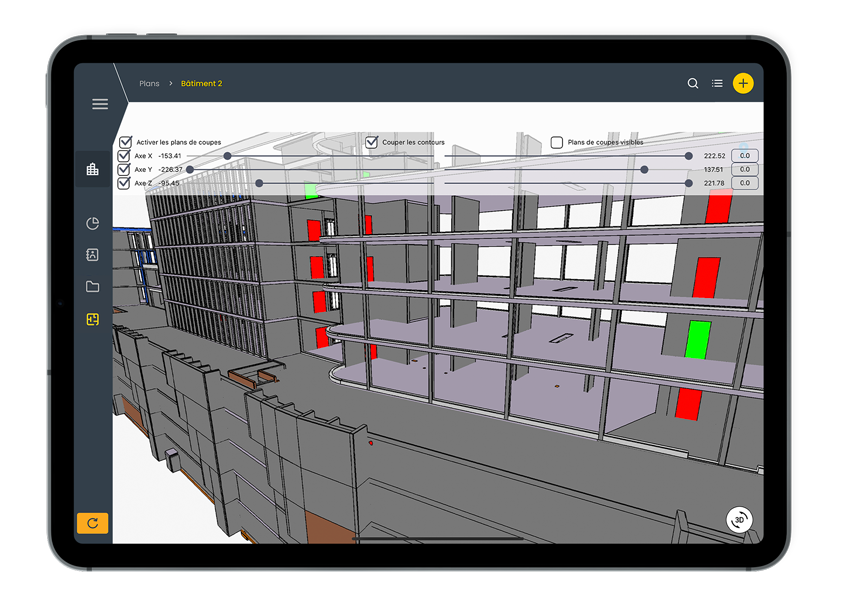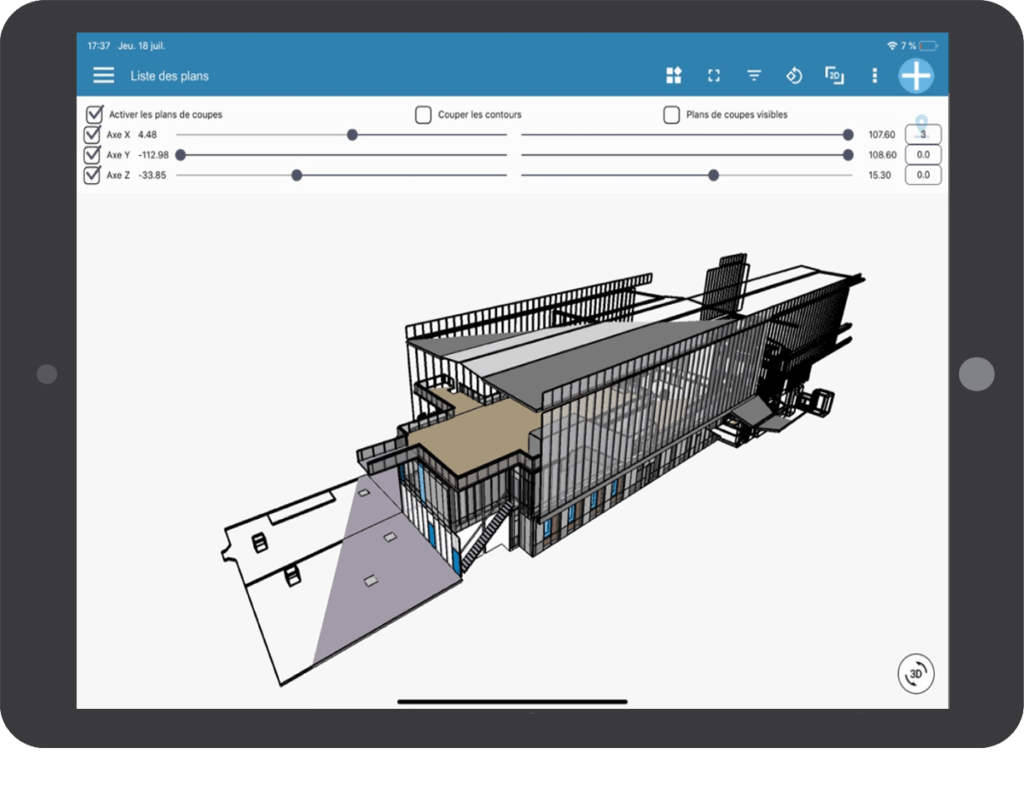 Accurate and up-to-date information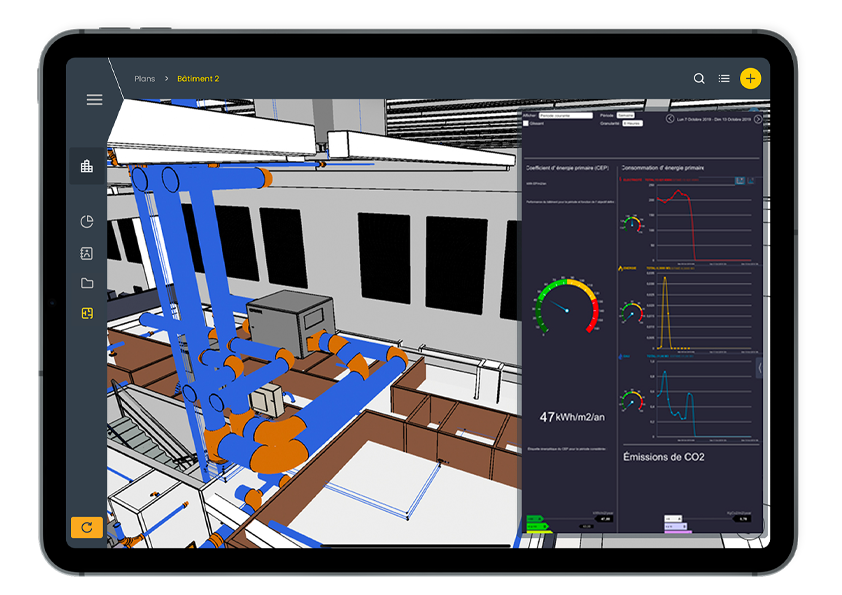 Effective 3D Field management
With our advanced features
 
Centralize the informations
OPTIMAL INTEROPERABILITY THANKS TO THE REVIT PLUGIN
WIZZCAD BIM IS COMPATIBLE WITH IFC, BCF, AND RVT FORMATS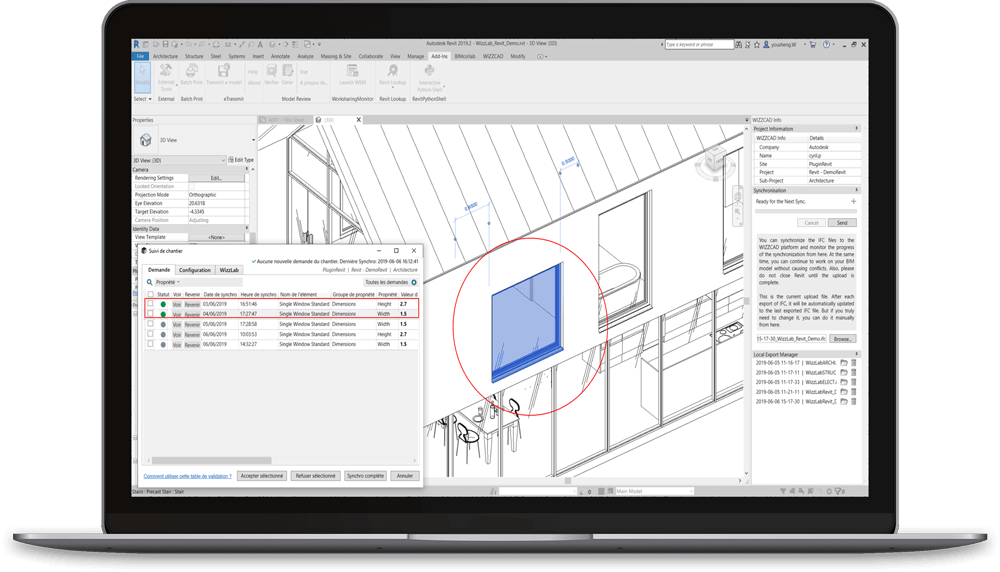 Double Synchronisation: Simplified bidirectional information exchange between office and site, between BIM manager and workers on-site
Dashboard: The BIM Manager has real-time access to all changes related to the model
Validation control: All requests from site are submitted to the BIM Manager in advance, thus ensuring all information in model is accurate and up-to-date
Modifications: Instant updating of the object on the model after approval of the request for modifications
Simultaneous multi-tasking: Feel free to perform several tasks simultaneously in REVIT. Boost your productivity and save time by focusing on high value tasks
Automatic and real-time information updates: Once they have been synchronized, quickly access to all your information once you open WIZZCAD BIM
Identify modifications: Easily identify modified objects on the model with a single click thanks to GUID
Customisable property sets: WIZZCAD is an open system designed to meet users' specific needs. You can add new properties to meet your project's new needs from your mobile devices
Dynamic progress bar: View the progress of your uploads in real time