WIZZCAD coordinated the refurbishment of 20,000 occupied dwellings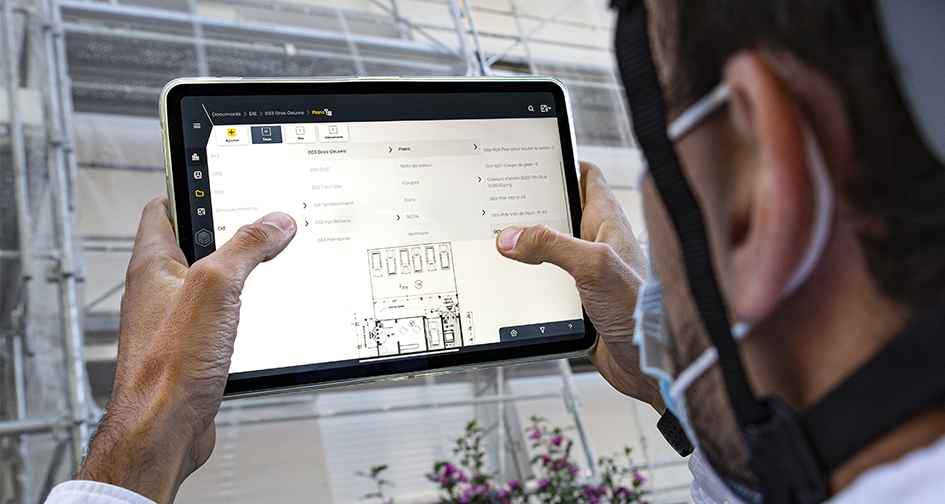 WIZZCAD boost refurbishment in occupied areas projects
While the new recovery plan plans to devote 7 billion euros to the refurbishment of buildings in France, we are proud to announce that our solution has enabled the refurbishment of 20,000 diffuse or occupied dwellings.
Making appointments with the tenants, managing the inventory of fixtures and fittings, handling complaints and the work of multiple stakeholders... refurbishment sites for housing in occupied areas are particularly difficult to manage, generate significant additional costs for landlords and often, tenants are not satisfied.
In order to face these economic, social and logistical challenges, WIZZCAD has designed a specific module for refurbishment in an occupied environment allowing to maximise the productivity of the refurbishment sites while improving the tenant relationship.  
A solution designed for refurbishment in occupied sites...
By digitalizing business processes throughout the life cycle of buildings, WIZZCAD significantly improves the performance of refurbishment sites. Its collaborative platform enables the real-time and remote management of material supplies, intervention schedules and the management of teams in the field.
In addition to this site management, WIZZCAD also enables landlords to inform their tenants in real time of the status of the works via a dedicated application. Those working on the site can also communicate directly with the tenants via this application to make appointments, inventory of fixtures and fittings or to manage complaints.
By smoothing and making simple all the collaboration between landlords - tenants - companies on refurbishment sites, WIZZCAD reduces by half the duration of the building sites and therefore the vacant time of the refurbished dwellings.
...and approved by many landlords and general contractors
WIZZCAD is today known by the major players in the construction sector. Vinci Construction, Bouygues Construction, Cegelec, Colas, GTM Bâtiment, Eiffage, Engie Axima and Gecina have chosen the Wizzcad technology on more than 14,000 projects, including several refurbishment projects in occupied and diffuse environments.
More and more landlords are attracted by the time savings and improved tenant satisfaction that WIZZCAD technology brings. This is for example the case of Valophis, Seine Saint Denis Habitat or Opaly who have been relying on WIZZCAD since this year to manage the refurbishment of their rental properties.