Partnership SIONNEAU Group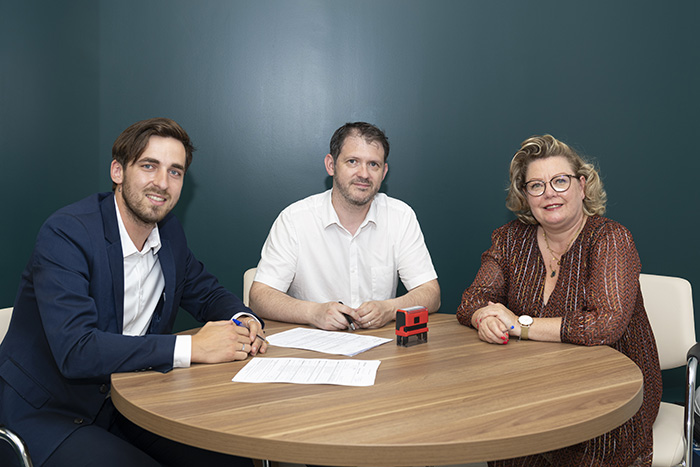 The SIONNEAU Group signed a 3-year framework contract with WIZZCAD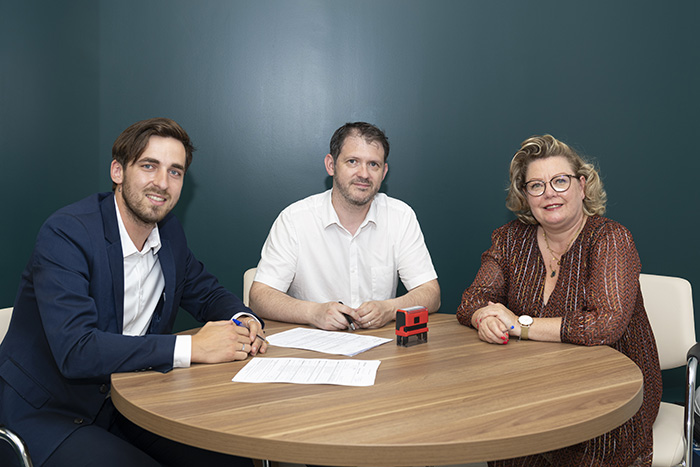 Moving towards the digitalization of refurbishment projects
We are proud to announce the signature of a 3-year framework contract with SIONNEAU Group which is going to use the WIZZCAD solution on all their projects!
Leader in the Grand-Est region for Thermal Insulation from the Outside, the company SIONNEAU is also a major player in energy renovation for all building trades as well as Building Finishing.
SIONNEAU is the first independent group in the construction sector in Marne and wishes to promote development through innovation.
The SIONNEAU Group wants to use a digital tool to improve collaboration, traceability and productivity on their refurbishment in occupied sites projects.
Many thanks to Aurore Sionneau, Sales Director at SIONNEAU Group and Frederic Setan, Chief Operating Officer at SIONNEAU Group for choosing the WIZZCAD solution to boost the digitalisation of their projects!
Discover how SIONNEAU uses the WIZZCAD solution: