Webinar Module Occupant – Episode 1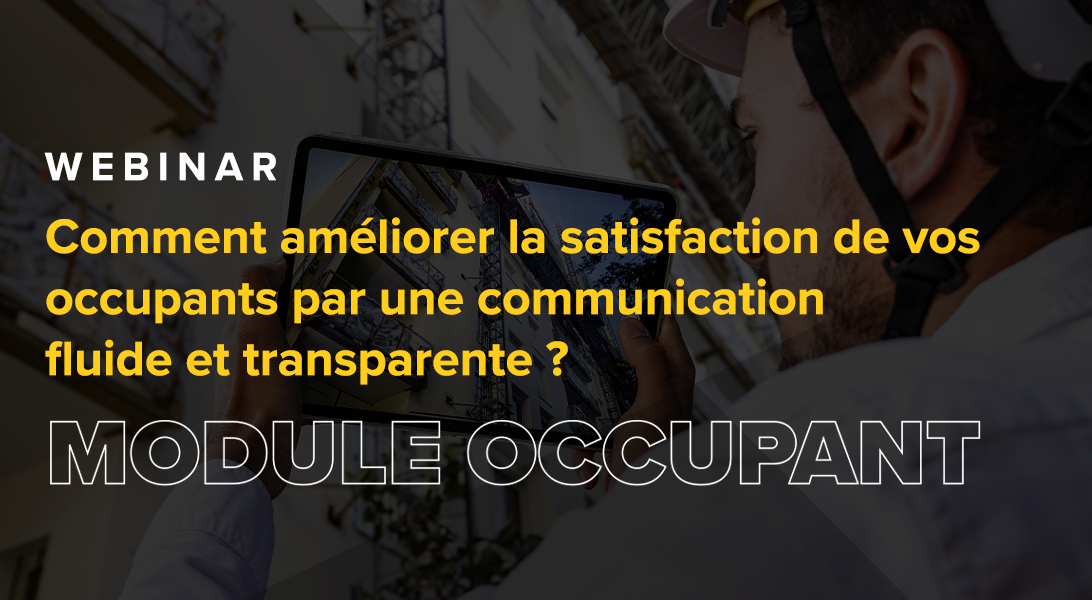 Webinar : Comment améliorer la satisfaction de vos occupants par une communication fluide et transparente ?
Webinar du 16 mars 2021 à 9h30
Participez au premier volet de nos deux webinars consacrés au Module occupant de la solution WIZZCAD !
We look forward to seeing you mardi 16 mars, à 9h30 pour découvrir en 30 mn comment :
Ease communication with your occupants

Manage appointments and complaints
Vous bénéficierez en direct d'une démo du Module occupant qui se focalisera sur l'utilisation de la solution par l'occupant. Vous pourrez ensuite poser toutes vos questions pour une parfaite connaissance de l'outil et de ses possibilités.
L'épisode 2 se déroulera le le 30 mars à 9h30, et sera consacré à l'utilisation de la plateforme par l'Entreprise en charge des travaux ou de la maintenance.
Fill this form to attend our webinar [WARNING: FRENCH ONLY]
Optimize work site management with the WIZZCAD application. If you want to know more about the app and all its possibilities, make an appointment with one of our experts: