Wizzcad joins forces with Upcyclea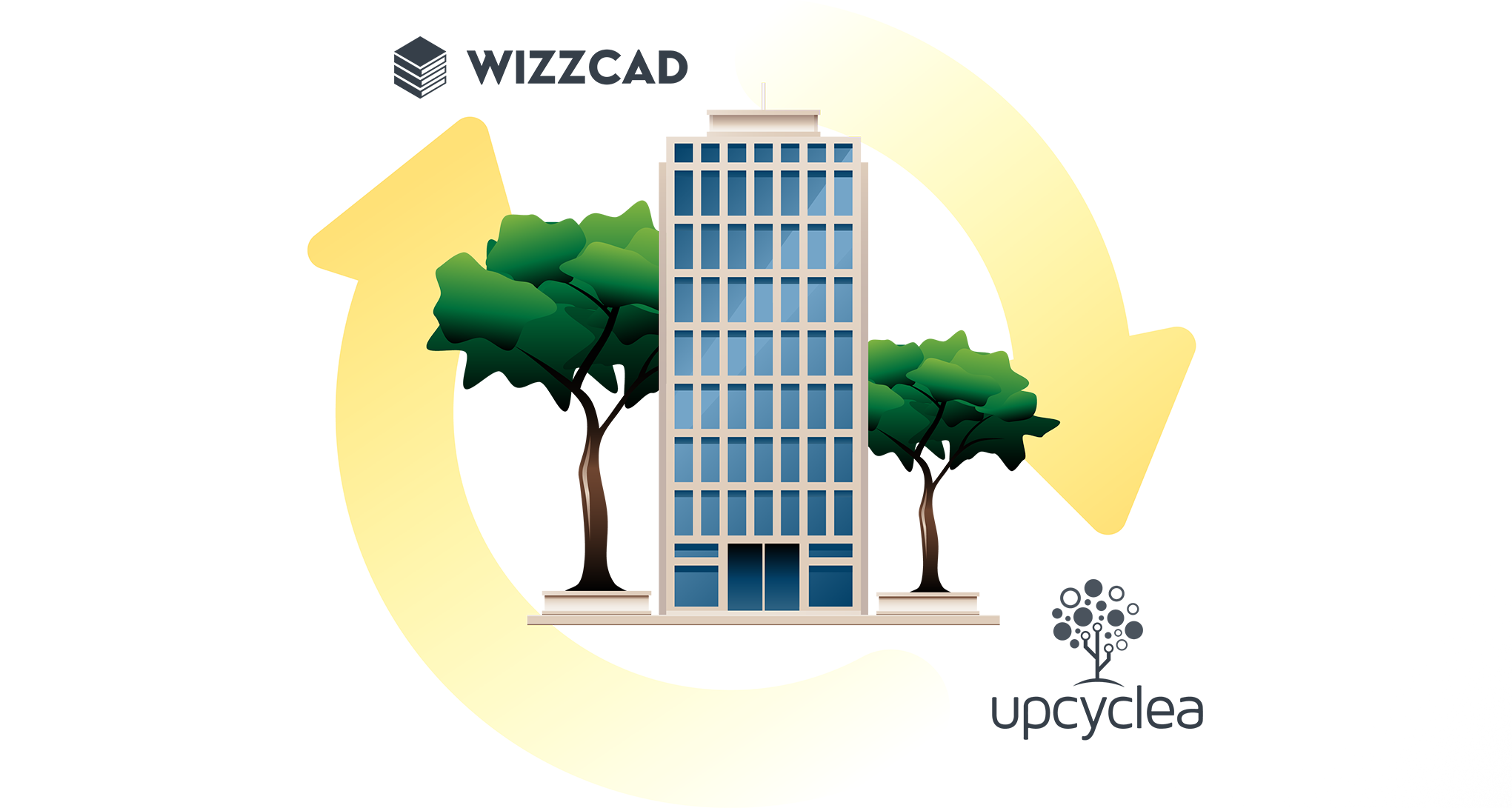 WIZZCAD, the first digital solution for the construction, refurbishment and maintenance of buildings, and Upcyclea, the circular building management platform, announce today that they have formed an exclusive partnership to launch a mutual circular smartbuilding offer.


The building and construction sector is, along with transport, one of the worst performers in terms of carbon emissions. It, itself accounts for 25% of greenhouse gas emissions and generates more than 245 million tonnes of waste every year, a figure that represents 70% of the total volume of waste in France.

In response to this challenge, Wizzcad offers a BIM solution that allows the digital twin of any building to be created to optimise its quality and better control and predict the risks and environmental impact of the project, both during the construction and operation phases of the building.
As for Upcyclea, software publisher is at the centre of a circular management platform that allows the construction of 'material bank' buildings. Its technology aims to ease the eco-design and management of totally deconstructable and zero-waste buildings using materials with a positive impact.
By combining their technologies within the same offer, the two partners are creating a powerful tool for standardizing the design, operation and deconstruction of zero-waste buildings, a premiere in the sector!
While the new recovery plan plans to devote 7 billion euros to the refurbishment of buildings in France, we are proud to announce that our solution has enabled the refurbishment of 20,000 diffuse or occupied dwellings.
Making appointments with the tenants, managing the inventory of fixtures and fittings, handling complaints and the work of multiple stakeholders... refurbishment sites for housing in occupied areas are particularly difficult to manage, generate significant additional costs for landlords and often, tenants are not satisfied.
In order to face these economic, social and logistical challenges, WIZZCAD has designed a specific module for refurbishment in an occupied environment allowing to maximise the productivity of the refurbishment sites while improving the tenant relationship.