WIZZCAD NOVALIAN MEETUP #2 | DIGITALISE THE CONSTRUCTION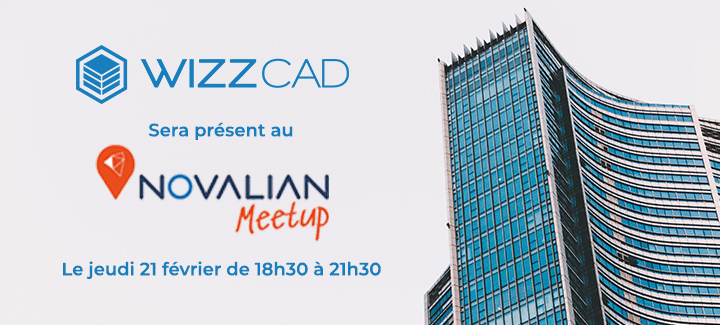 We are pleased to invite you to the next Meetup organized by Novalian, dedicated to the digital transformation of the construction sector, on Thursday, February 21 at 6:30 pm at 6 rue Sainte Lucie, 75015 PARIS.
Come and meet us and attend the presentation of the WIZZCAD collaborative platform, the most complete solution on the market, to manage the design, implementation and operation of 3D construction projects.
More than a virtual representation of the infrastructure, WIZZCAD allows to deliver a digital twin, which can be operated in full connection with the real infrastructure.
Following these presentations, you will be able to exchange with our speakers in a friendly atmosphere around a buffet.
On Thursday, January 17 at 8:30 am, Marc Germain, co-founder of WIZZCADwas invited to the studios of BATIRADIOthe radio station dedicated to the construction sector, to present the company and give an overview of the actions planned for 2019.
https://batiradio.com/broadcast/10030-WIZZCAD-1ère-solution-SaaS-de-digitalisation-pour-la-construction