WIZZCAD in the mapping of Proptech players
WIZZCAD in the Axeleo mapping of the main French Proptech players in 2020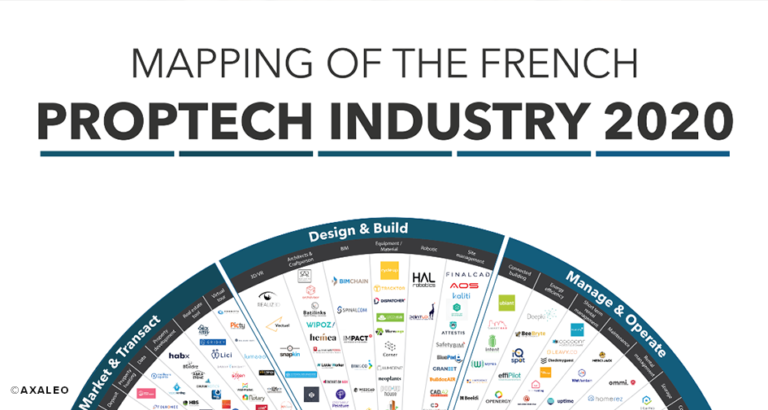 Axeleo published a mapping of the leading players in the Proptech industry in 2020
WIZZCAD featured in the BIM category of the "Design & Build" section
Axeleo is the 1st acceleration platform for Enterprise Technology start-ups and digital B2B.
The accelerator created a mapping bringing the 300 most emblematic and innovative proptech players in France on the real estate value chain.
WIZZCAD is on the mapping in the BIM category of the "Design & Build" section. The solution provides a more collaborative and efficient approach to automate constraining processes in the construction sector and to carry out projects from design to maintenance.
Would you like to know more about WIZZCAD and its functionalities which cover the needs of the construction and real estate actors?
Proptech sector keeps rising
Over the last three years, the proptech sector has been booming and has seen the emergence of a large number of specialized players ready to transform the construction and real estate sector.
Nowadays, real estate offers many opportunities for growth throughout its value chain. The "historical" players realized the urgent need to redefine their model to respond to today's major challenges.
Technological resources are now available to construction and real estate players to boost their digital transformation and support their change management.
While in 2017, Proptech had only 150 start-ups in its scope. Today, there are nearly 2,900 start-ups affiliated to the Proptech ecosystem in Europe.