Players of smart building from Wavestone
Who are the players in the rise of smartbuilding?
Discover a study of French startups contributing and promoting smart buildings
Smart Building keeps its rising thanks to to more innovative and specialized new players. This new era of smart buildings buildings is taking construction to the next level. Who are the main players? How is this ecosystem, which is both booming and little-known, organised?
Following those thoughts, Wavestone wanted to find out more by carrying out an analysis of 300 market players. The consulting firm then selected 126 of them and carried out a general mapping of the market.
The WIZZCAD solution has, thus, stood out itself for its collaborative BIM platform that allows the different players of the construction industry to collaborate more efficiently, during all the phases of a project.
Among the 126 startups:
- A total of 90 million euros in estimated revenues
- 105 million raised over the last 10 years, 70% of which since 2016
- More than 1,600 jobs created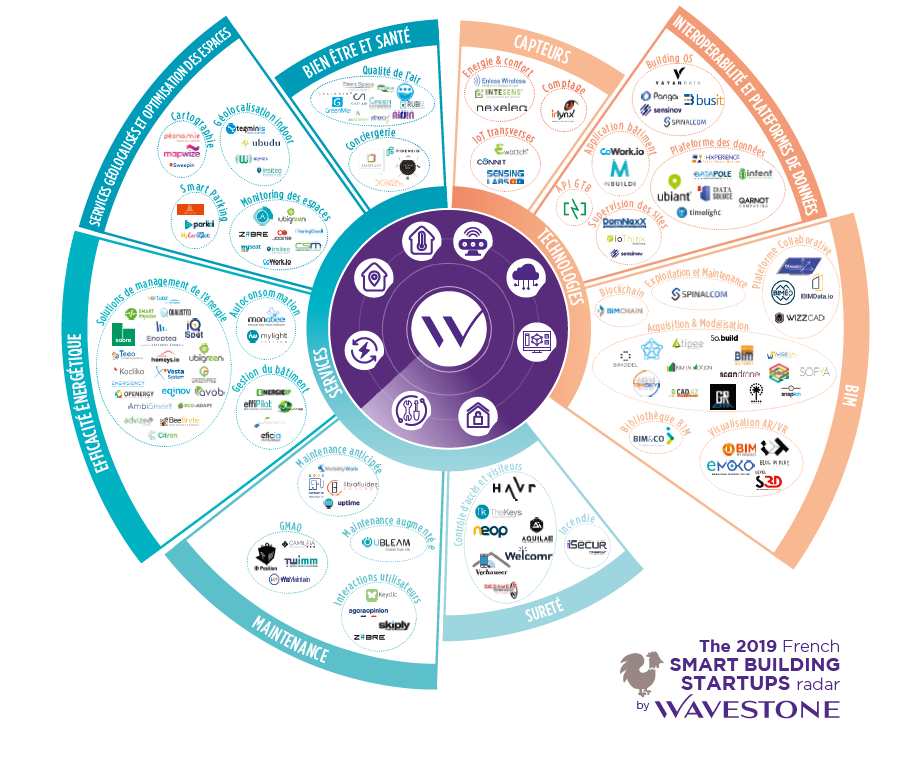 In 2019, the Wavestone consulting firm , specialized into business transformation, conducted a categorization based on the value proposition by service or technology.
This includes solutions offering sensor technologies, interoperability, data platforms and BIM.
In the second category, known as the service category, we find solutions around wellness / health, geolocalized services, space optimization, energy efficiency, maintenance and safety. 
To know more about WIZZCAD solution and all its possibilities: