WIZZCAD is recruiting new talents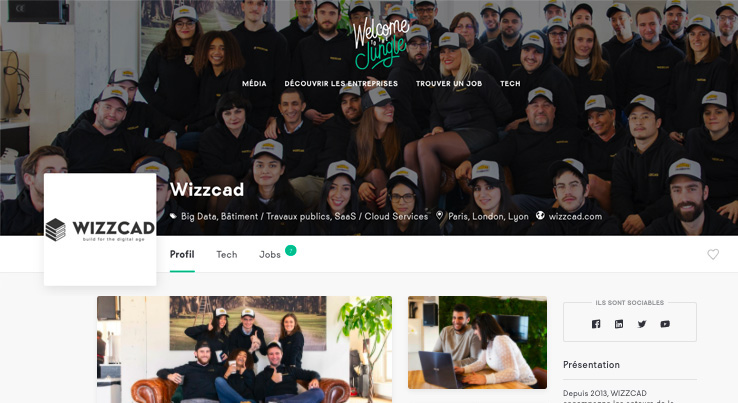 WIZZCAD is recruiting new talents
WIZZCAD is pursuing its international growth and is recruiting new talents to strengthen its current teams and support its development.
Above all WIZZCAD is looking for digital enthusiasts, ready to nurture values of expertise, team spirit and determination and to become ambassadors of Smart building!
You, you enjoy challenges, you are inquisitive, you are brimming with energy and you like to take initiatives?
In this case, you have all it takes to join this young and ambitious close-knit team and support the exponential growth of its business.
Are you interested in the challenge? We are currently looking for:
We are also committed to responding, through our technologies, to the new challenges posed by Smart Buildings and thus contribute to shaping cities that are more respectful of the environment.
This is why we are committed to surrounding ourselves with the best, most committed talent, in one of the most promising and dynamic sectors.
Discover our job offers and join the young and dynamic team to build together smart cities of new era.